Just as Prohibition was repealed on December 5, 1933, we began growing California grapes, and by 1938 we were making brandy. Eight decades and countless barrels later, we launched Argonaut.
We are one of the few brandy makers that own and manage the production process from start to finish. We are the grape grower, the winemaker, the distiller and master blender. This involvement in every step of the process allows us to maintain the highest quality standards at every step of the process.
Our "Brandy Queen", Rita Hansen, is a master distiller and blender and second generation winemaker. Rita applies her vast knowledge to all steps of the Argonaut process; from winemaking to distilling, aging, and blending. As our master blender, Rita pulls from an array of ages, grape varieties, barrel sources and distillations techniques to create each of our unique blends.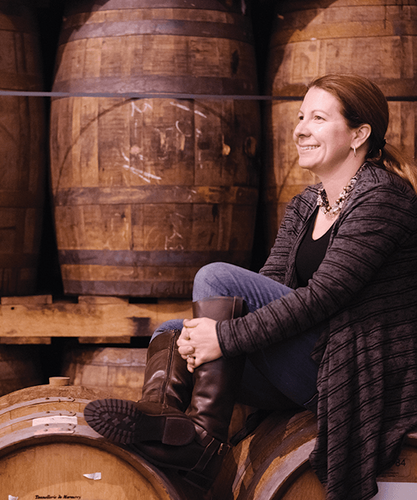 Our distillation technique resembles that of whiskey, distilled with both alembic and coffey stills, and aged in ex-bourbon barrels. We distill on Prulho alembic pot stills housed at our McCall Distillery in Sanger (one of the oldest distilleries in California), as well as our Vendome column Coffey still. We craft our final blends from over 100 aged brandy stocks, ranging from two years to over two decades for the perfect balance of flavor and mouthfeel.