Through our grape selection, hand distillation, barrel-aging and skillful blending, we've created a lineup of unique Brandy expressions, each showcasing the incredible range of flavor, depth and complex character of California Brandy.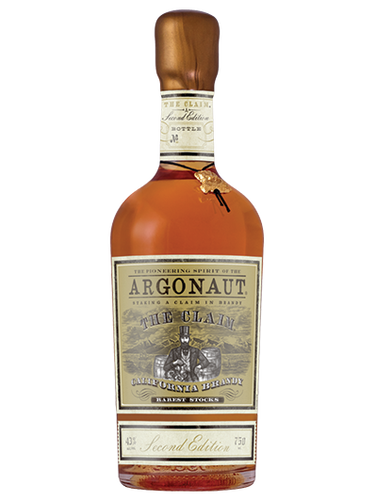 THE CLAIM SECOND EDITION
For this Second Edition of The Claim, our pioneering distiller Rita Hansen pulled from these special stocks to create a magnificent blend of the rarest and most unique California Brandies.
TASTING NOTES
At 86 proof, the Second Edition of The Claim has a lush aroma of plum and cherry, with notes of dried fruit leather, apple, brown spice, and toasted oak. The deep red fruit flavors carry over to the palate, complemented by layers of dried fig, apple pie, and baking spice. The long finish is rich and elegant, with seamlessly integrated fruit and oak.