SIGNATURE COCKTAILS
A delicious cocktail starts with great Brandy. Explore our archive of classic cocktail recipes as well as original drinks from our favorite bartenders.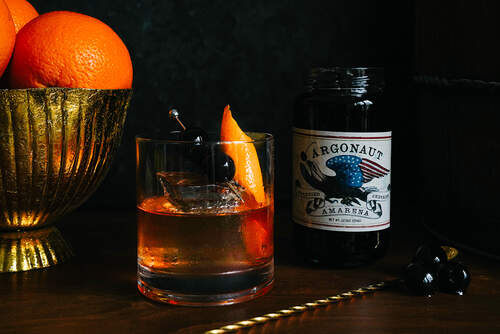 OLD FASHIONED
First documented in 1806, the Old Fashioned was described as a "potent concoction of spirits, bitters, water, and sugar." Our California Old Fashioned uses brandy, considered the most premium brown spirit at the time the cocktail was invented.
CALIFORNIA GOLD RUSH
A descendant of traditional sour style cocktails like the Brandy Crusta, the Gold Rush is a three-ingredient cocktail made with bourbon, lemon juice, and honey syrup. It was created by T.J. Siegal at the original Milk & Honey in New York's Lower East Side. Our interpretation of the California Gold Rush cocktail features a blend of Golden Honey, fresh lemon and Fat Thumb, all of which can be sourced from the Golden State.